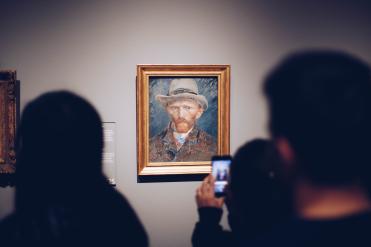 Initiator
European Commission, Lifelong Learning Programme, Grundtvig
Objectives
Access to cultural goods is basically needed for identification with social groups and communities and, therefore, is a requirement for social integration. Regarding this, the Museum Sign Language Guide project aims at
making information of museums and exhibitions more accessible for deaf and hard of hearing people.
developing, testing and implementing museum guides for deaf people. These video-guides enable deaf people to receive information in museums and thus accompany deaf museum-visitors through the exhibition, transferring the same information as hearing people get through audioguides or within a guided-tour.
elaborating Guidelines for producing sign language videos. They finally summarise the results and experience of the project work and help museums interested in creating their own sign language guide.
Implementation
Within the project, museum guides for exhibitions of three partner-museums will be produced: the Art Collection of the Veste Coburg (Coburg/Germany), Schönbrunn (Vienna/Austria) and the Museum of Recent History (Celje/Slovenia).
Sign language videos will be available in at least three sign languages. In order to achieve the described objectives and to meet the technical requirements the composition of the partnership is based on the insight that experts in the field of technology (NOUS GmbH, numCAD) , sign language and training of deaf persons (Equalizent GmbH, Racio Ltd.) as well as in project management have to work together.
Deaf and hard of hearing people are asked to test the prototypes of the MuseumGuides and feed back to the consortium. Based on the results of the evaluation phase the whole system will be optimised.