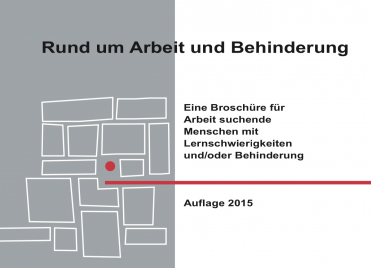 Objectives
In 1999 the AMS Austria published a broschure for job seeking people with disabilities. This brochure contained extensive information about job possibilities, training, financial support, the legal framework and several service organisations. In the meantime, measures and laws for jobseekers with disabilities have profoundly changed. This should be taken into account by publishing a new edition of the broschure.
Implementation
queraum. cultural and social research is responsible for research, analysis and written implementation of the brochure. The research is carried out by usage of the internet and already available written documents like brochures and handbooks. Furthermore, experts in the current fields are brought in to give further information on legal foundation, possibilities for support and service organisations.
The results of research are analysed and edited for the written implementation. In cooperation with external experts in the mainstreaming for persons concerned, it was made sure that the information is indeed processed usefully and practically. The written implementation is carried out with the support of external experts on integrative media work. Thus it is guaranteed to process the information in a suitable and barrier-free way to serve job seeking people with disabilities.