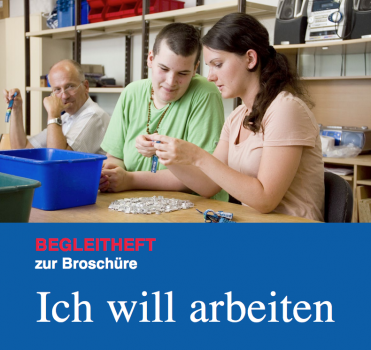 Ziele
The Public Employment Service Austria (AMS) has invited queraum to develop new and supportive labour market service information material targeting young people and adults with learning disabilities and their families. The material will be "easy-to-read" certified.
Target groups:
young people with learning disabilities and their families
career counsellors, supporters and teachers
Implementation
21 role models – (young) men and women with learning disabilities who have already found a job and/or an apprenticeship training position – will accompany the reader of the information material by giving an insight into their experiences on the labour market. In addition, these role models will be portrayed in detail in an additional volume.
The information material will also include a supplementary booklet that provides practical information and support for those working in the field of inclusive career counselling