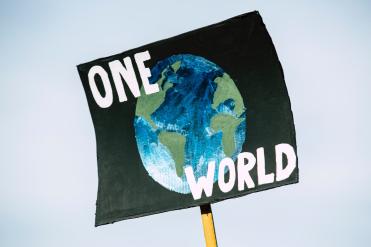 Objectives
The aim of this study is to find out, if and how an ecologically sustainable lifestyle is possible for vulnerable people. The research focusses on two target groups: Persons with disability on the one hand, persons at risk of poverty on the other hand. The study tries to answer the following questions: How informed are these target groups about climate change and the ecological responsibility of decision makers in politics and economics and of the society as a whole? Which opportunities do vulnerable groups have to have a sustainable lifestyle? Which possibilities of making themselves heard do they have?
Implementation
Diverse and differentiated insights into the living environment and opportunities in life of vulnerable people are necessary to answer the complex questions underlying the study. A qualitative approach has been selected in order to obtain this kind of insights.
The main issues, the research questions and the design of the study were planned together with the inclusive research group Human Rights. The study is based on participative interviews and focus groups as well as expert interviews and is co-produced together with the inclusive research group. The analysis of the data and the discussion of results will also be carried out together with the Human Rights group.
Project partners:
Forschungsbüro Menschenrechte der Lebenshilfe Soziale Dienste
The research group Human Rights is a workshop of the Lebenshilfen Soziale Dienste. It aims to research participatively into issues that are relevant to everybody. The research results should inspire ideas for better lives for people with disability. Adults with learning disabilities and/or other (mainly physical) disabilities are part of a multi-professional team and work in inclusive research projects. These projects are designed entirely inclusive (research, analysis, discussion…) and follow common research standards. This approach – people with disabilities research into issues relevant to people with disabilities – shed light on the daily lives and coping strategies of persons with a disability.